Why Hemp?
Broad Spectrum CBD and its health benefits are the most exciting, groundbreaking topics in the health supplement field, for humans and pets. Aside from possible health benefits, there are advantages to using an organic, naturally derived supplement as opposed to chemically manufactured prescriptions. Our desire to maintain pets' healthy and happy lives, coupled with our drive to constantly innovate and lead the market, inspired our decision to create the benchmark Broad Spectrum CBD soft chews for pets.


Major universities and veterinary journals have published strong evidence that CBD-rich supplements may provide a variety of health benefits. CBD may help with both chronic and acute diseases. It may help with chronic conditions such as cancer, arthritis, compromised immune systems, stress responses, aggression and digestive issues. There are also studies underway into CBD's effects on Type 1 diabetes, organ diseases and cancer. Veterinarians are finding CBD can be useful in treating acute ailments, like sprains and strains, torn ligaments, bone breaks and even during post-operative care to reduce swelling, pain, and stiffness.


CBD is NOT: toxic; psychoactive, illegal, a GMO, a prescription medication with dangerous side effects, personality or mind-altering to animals.

CBD IS: organic, exhaustively formulated for safety, grown and extracted in the USA, 100% legal, and full of potential health benefits.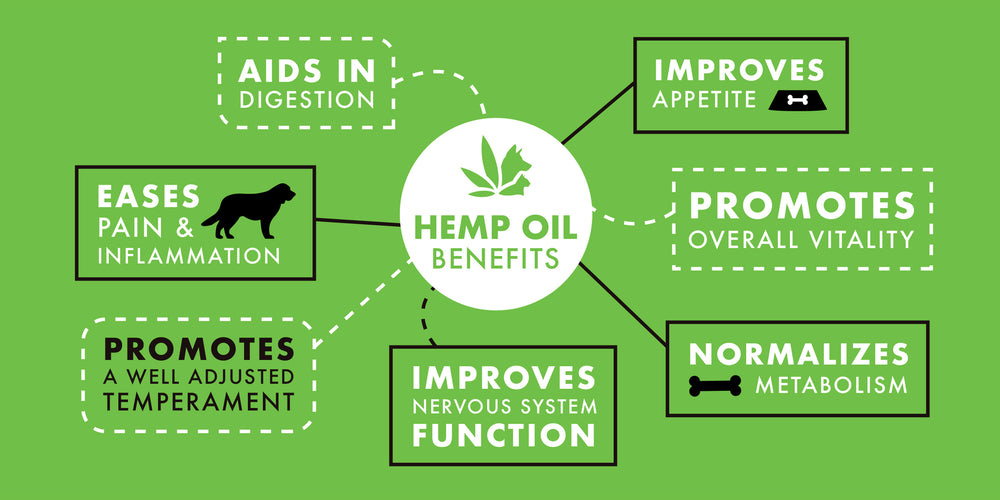 As we've learned, CBD is different from marijuana. Unlike the more famous molecule, tetrahydrocannabinol (THC), hemp oil is completely nonpsychoactive. In other words, don't expect your pet to get any kind of "high" off of this organic chemical. The medical potential of Broad Spectrum CBD has recently taken CBD to mainstream audiences. Preclinical trials over the past four decades have found that hemp shows promise as an anti-Inflammatory, antioxidant, neuroprotectant, and possibly an anti-psychotic.